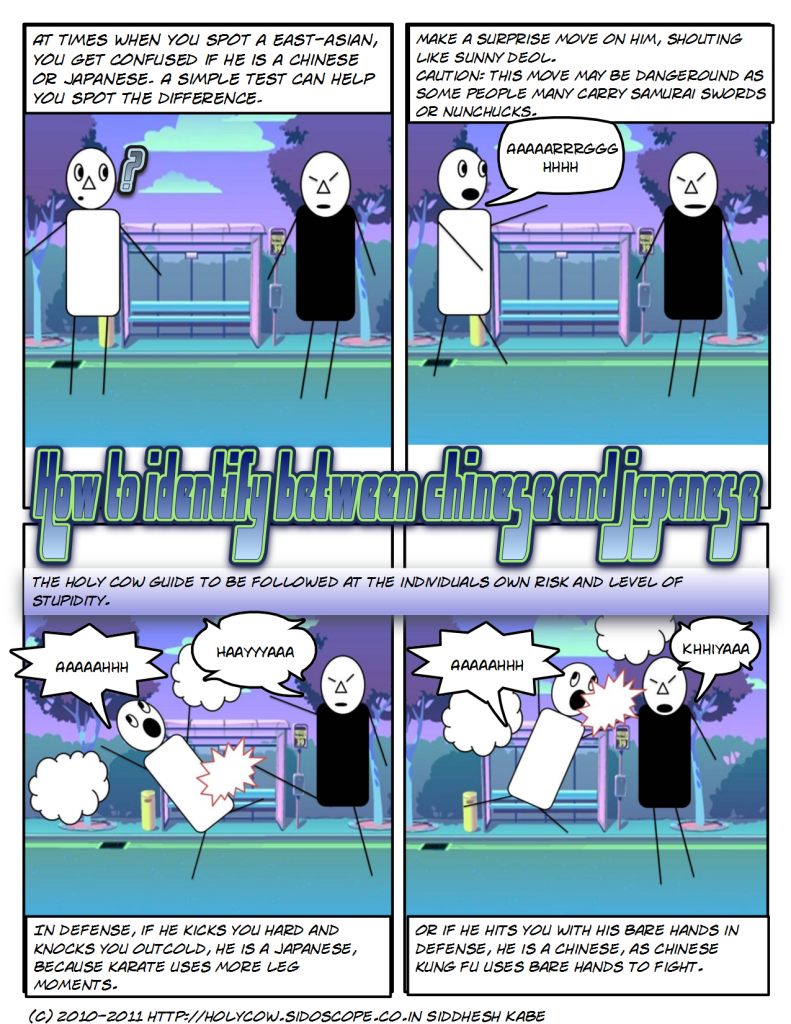 So I joined Kung Fu classes lately and my trainer was talking about the difference between Karate and Kung Fu. Obviously, I fazed out while he was talking and the only thing I could think of was getting beat up by Japanese Karate master and a Chinese Kung Fu master.
*The Holy Cow Moo Guide to be followed at individuals own risk and the level of stupidity. The Author is not responsible for any fractures during following the guide.
**The above comic is meant for fun only and is not to be taken seriously.